RE-OPEN!!  Saturday, April 18, 2015
Follow us on Facebook for exact opening day
and upcoming events and times.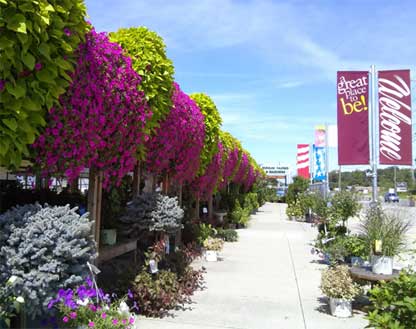 Welcome to Ruhlig Farms and Gardens
April Showers Bring May Flowers!!
When planning your bedding purchases this spring, choose properly grown plants with good color. Buy plants with well-developed root systems that are vigorous, but not too large for their pots, and lots if unopened buds. Plants that bloom in the pack are often root bound and can be set back for several weeks after being transplanted. Plants not yet in bloom will actually bloom sooner, be better established and grow faster.
Ruhlig Farms & Garden Hours:
Hours
Mon – Sat 9AM to 8PM
Sun 10AM to 6PM
News & Updates
Latest Articles
Often mistaken for one another, heath (Erica) and heather (Calluna) look amazingly similar. The difference is that heath blooms from winter to early spring while heather blooms from summer to early fall. Continue reading →
Did you have a crabgrass problem last year? Well, chances are, it's gonna be even worse this year! Continue reading →
It's the beginning of a new gardening season. Hopefully you took out last year's journal in January or February and reviewed your notes. Now is the time to begin implementing some of those great ideas. Continue reading →